Mo'Laug of the Brotherhood
Created for use in a portfolio directed at the fantasy and scifi video and role playing game industries.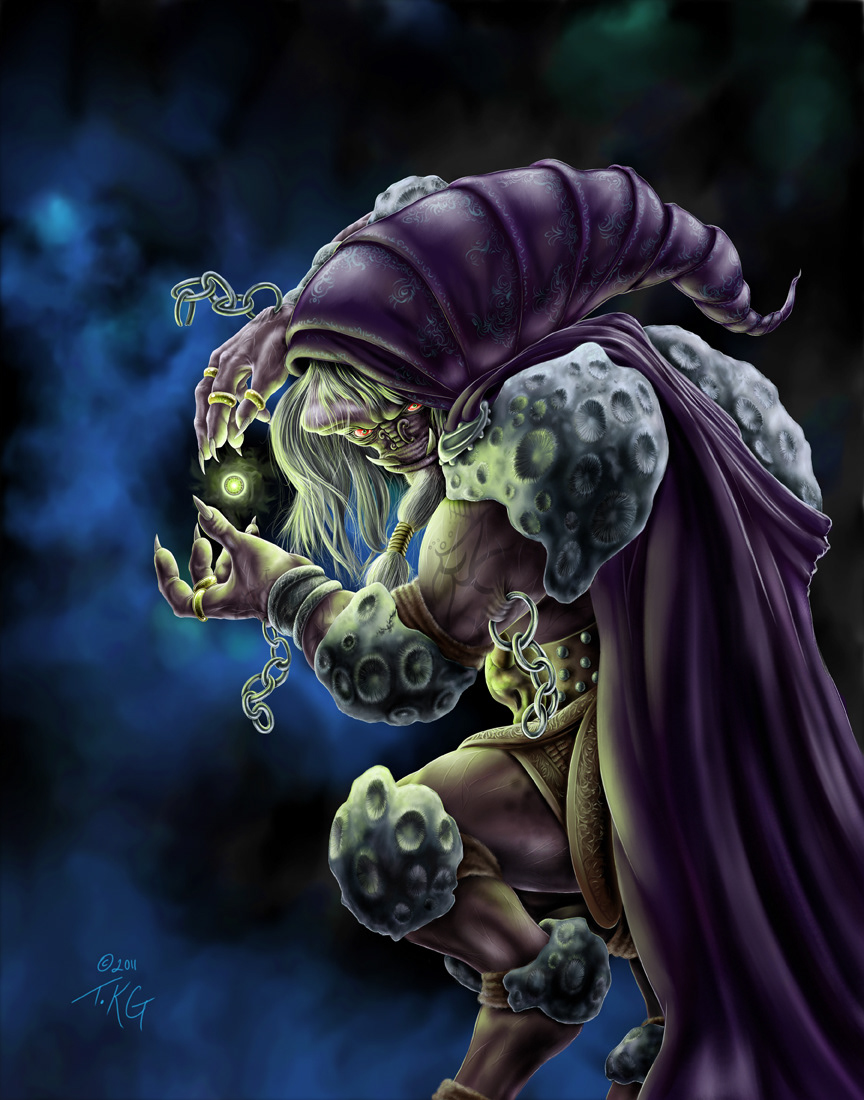 Mo'Laug was born to the Brotherhood.  He became their most powerful sorcerer.  Can you best him? 

Painted 100% in Painter 11.  Part of a series of works for submission to Wizards of the Coast.

Like This? Check Out These!